Read here, what our guests say about our treks and round tours.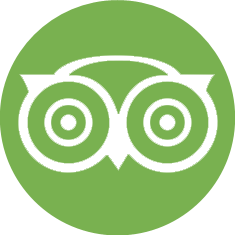 BettiBambi
12 days round tour
Visited November 2019
Before I started my backpacking trip through Indonesia, Sumatra was not on my agenda at first. I had heard a lot of negative things in the run-up and was now not sure if it was a good idea to fly there as a solo travelling woman. For years, however, it had been one of my heart's desires to observe free-living orangutans. During my research on the Internet, I came across "Discover Sumatra" and simply contacted Christine. Afterwards it was clear to me very quickly that I had to DEFINITIVE go to Sumatra. My wishes concerning the round trip, were individually adapted, all transports from A to B were well organized in advance and Christine made it possible for me to join a group to do the 2-day jungle trek. It is difficult for me to put all my experiences and emotions into words. With Imran, the best guide I could have ever wished for, the jungle trek became a breathtaking experience that I will certainly always keep in super beautiful memory. Many tears of joy were shed. After the jungle trek I was lucky to be accompanied by Imran again on my further journey. We had a really great time during the whole tour.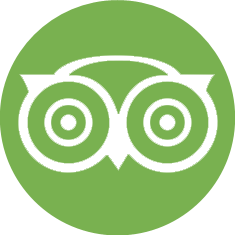 maevesm
2 day trek
Visited October 2019
Had a great time on our two-day trekking! We met with our guide the night before leaving on the tour and were well prepared. The hiking wasn't too hard, which gave us lots of time to talk with other groups and get lots of great photos! We must have seen at least 5 or 6 orang-utans, and a ton of other monkeys! One of the highlights for me was seeing a whole troupe of monkeys running down the river in the morning while we had the breakfast our guides prepared. The guides loved telling jokes and it was a great atmosphere! Would recommend going with a group of friends!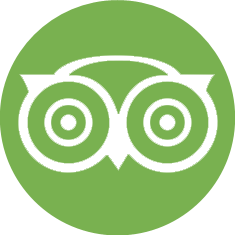 ScottM121
2 day trek
Visited October 2019
Christine from Discover Sumatra was very helpful in organising my days in Bukit Lawang including two day jungle trek. She answered all my questions and organised transport from Medan and accommodation in the village as well as the trek. The trek was fantastic, saw lots of wildlife and the scenery was great. The walk was challenging but the guides were very helpful and the food was great the whole time. In Bukit Lawang Safrol met me a couple of times to check in with me and make sure everything was ok. This was very much appreciated and he was a super guy to meet and talk with. In total I had 5 days in Bukit Lawang, including 2 day trek. The village was beautiful and everyone was very friendly and nice. I enjoyed the trip very much and want to thank everyone involved for making it a great trip. Definitely recommend using Discover Sumatra.
Carllaschnikow
2 day trek
Visited March 2019
We spent five wonderful days in Bukit Lawang and were impressed by the incredible nature and the friendly people. Especially Safrol took good care of us. With him we had a two-day jungle tour, it was the highlight of our Sumatra holiday. The path led across mountains and valleys across the green rainforest. We met many crazy insects we have never seen before, many colorful birds, turtles and monkeys and apes. At the nicest places a break was regularly taken in order to fuel new energy with delicious food. The homemade nasi goreng as well as the fresh fruits were fantastic. Along the way there were always huge trees and magnificent flowers to admire. Safrol told us a lot of interesting facts about the beneficial effects of different plants. In the evening we moved into our camp on a small river. There we had a great dinner with different Indonesian delicacies as well as small fried fish we catched before in the river. We sat until late at night and told each other stories about our life in Germany and Indonesia. The next day we went back to bukit lawang. That was very adventurous too, because we drove with a tube the big river down.
2 week round trip
Visited March 2019
After some very pleasant phone calls with Christine in December 2018 she sent us a schedule. We did not have to ask twice. In the middle of March 2019 our two-week adventure began. It went from Medan via Lake Toba, to Berastagi and finally to the paradisiacal Bukit Lawang. Besides a volcano ascent (Gunung Sibayak) we experienced a two-day trekking tour with our guide Safrool including an overnight stay in the jungle. We travelled through many beautiful areas, experienced the Indonesian city bustle and saw animals that we had only seen on TV before. Time passed so wonderfully slowly. New impressions. New faces. New smells. New food. New life. It was a vacation to our taste. This special closeness to the people gave us the opportunity to dive deeply into the Indonesian culture after only a few days. If, as "simple" tourists, we would have felt scepticism and fear in individual situations, this was never the case due to the warm and trusting exchange with the locals. We felt very comfortable. The general organization, the choice of the travel destinations and the special life-affirming nature of Christine, let us only come to one conclusion – absolutely recommendable.
Danlan7
3 day trek
Visited October 2019
We booked a 3 day trekking tour through the Sumatran rainforest, inclusive camping. It was overall an astoundingly awesome experience. Our guides Safrool and Dian are very nice and kind persons, they were competent and took great care of us. The communication in English was good and they told us many things about Sumatra and its wildlife. Also they are very entertaining!
The meals were really good and the quality and quantity too. We felt really safe and saw many orangutans and other animals. In the camps where we stayed for the night was a guy called Ibrahim, he took care of the camps, cooking, cleaning, he did almost everything and was very nice. I want to highlight his work too, because taking care of these things looks like hard work, so does the work of our guides! Thanks for this great experience, I recommend it and would do it again, but next time longer than 3 days!
Anke W
2 day trek
Visited October 2019
Terrific! We set off on the two-day jungle trek with Safrol. We could not have wished for a better guide. He explains a lot and answers every question. Despite our poor English we understood him perfectly. He also speaks a little German and we laughed a lot. My dream came true, we saw many orangutans. Also other monkeys and two toucans. Before we had concerns about the overnight stay. That was absolutely unfounded. It was a great experience. The tubing on the second day was super fun and we felt comfortable and safe at all times. There was a great meal and also in between they always conjured something out of their backpacks. I have celiac disease and I am vegetarian. They took great care of that. But in general I have to give Discover Sumatra a lot of praise. I have written a lot with Christine before. She answered all my questions. Also during our stay she regularly checked if we were doing well and gave us tips for food and other activities.
Jan W
3 day trek
Visited October 2019
From Medan we were brought to Bukit Lawang where we spent one night and started the next morning at 9 am on time. Right at the beginning we saw the first orangutans and other monkeys. Our guides Safrol and Dian spoke very good English and tried to explain as much as possible about the plants and animals in the jungle. A successful conclusion was the rafting over the river back to the village on the third day. In the evening we had dinner with Safrol and Dian and one or two beers, which was not a matter of course for us, but it was a great pleasure for us, because this was not part of the program anymore and was their free time. During the whole trek the whole team worked hard to make the trip an unforgettable experience. All of them took great care that the animals were not harassed, the plants were not damaged and no rubbish was left behind. We are still very enthusiastic about the three days and can only recommend it.
lenahe333, TripAdvisor
1 day trek
Visited June 2019
Together with my three French friends we booked a day trip with Safrool to do the jungle trekking in Bukit Lawang. Of course we had high expectations of the orangutans – and were not disappointed. At the very beginning of the trip we saw a two mothers with her children – that was an incredible experience! Safrool and his assistant explained a lot about the jungle, the orangutans, life on Sumatra and personal experiences. Both were very attentive and made us laugh. Unfortunately we didn't have enough time to book a longer trip with Safrool – but I would definitely recommend it and will do it myself when I come back one day. Thank you so much for this special experience!
Marcel K, TripAdvisor
1 week round trip Sumatra
Visited September 2019
We did a 7 days round trip through Sumatra with Imran and Safrol. They took care of us incredibly well and gave us a great time in Sumatra! Highlights were the jungle trekking, the orangutans and the visit of the volcano Sibayak. From the two we always got little things like a wonderfully prepared fruit plate or great photo stops. I can only recommend the trip!