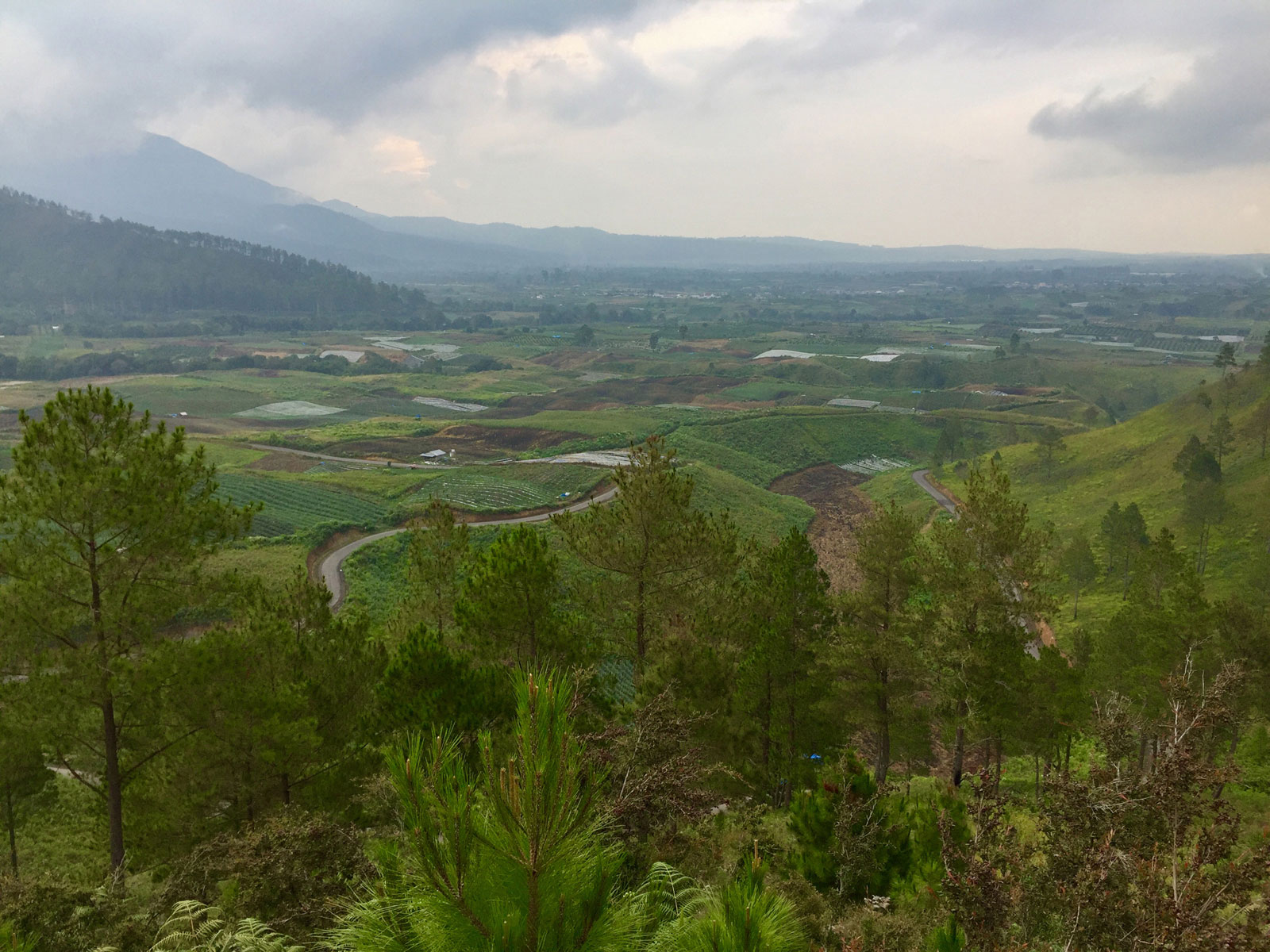 Flights
Medan is the main hub for flights onto the island of Sumatra. The airport is called Kuala Namu International Airport (KNO). So if you are searching for flights, they sometimes only have Kuala Namu instead of Medan in the search options.
There are no direct flights to Medan from Europe or North America. You have to fly to Kuala Lumpur, Jakarta, Singapore or Bangkok first and catch a flight with Air Asia or Betaik Air from there.
Apart from Medan many major cities, such as Banda Aceh in the North or Padang in the West, have international airports with connections to Bangkok, Kuala Lumpur or Singapore. Travelers who want to explore the islands such as Nias or Mentawais on the west coast of Sumatra, flying to Padang (PDG) is the best option.
If you are looking to start North and make you way down, you can also fly to the city of Banda Aceh. The Airport is called Sultan Iskandar Muda International Airport (BTJ) and offers connections to Penang and Kuala Lumpur and even cities in Saudi Arabia.
Ferry
Java to Sumatra
The port on the Northern tip of Java is called Merak. You can get here by train from Jakarta. The train station is next to the port. It wil cost around 10,000 IDR and take 3 hours, but it is common that they only offer the lowest class. Besides that there are also Damri Busses conecting Jakarta and Merak. From here ferries run to the port of Bakauheni on Sumatra. Ferries depart every 20 minutes in daylight hours and it takes 2 hours to get to Sumatra. Be aware that ferry trips can be cancelled due to rough seas. From here you can take locals busses to Bandar Lampung (1:30-2h, ca. 30,000 IDR).
Other destinations
There are also ferries between Malaysia and other parts of Indonesia and Sumatra. The company is called PELNI ("Indonesian National Line") and operates large cargo ships. For example, there are connections from Batam (near Singapore) via Tanjung Balai Karimum to Medan (Belawan port). This journey takes 22 hours. You can now book tickets online or directly at the port. But usually only 1-2 days in advance. It is best to book PELNI tickets at one of their offices. Check this guide on how to travel with PELNI.
Further more Indomal Express operates between Malacca and Port Dickson in Malaysia and Dumai on Sumatra. Check their website for schedules and booking information. However, Dumai is very far away from everything. From there you will surely need 13h e.g. to Lake Toba.
Aero Speed Ferry connects Port Klang in Malaysia and Tanjung Balai on Sumatra Monday to Saturday. Once arrived in Tanjung Balai you can continue by bus to Lake Toba (4 hours) or by train (4,5 hours) or bus to Medan.
Bus
Yes you read correctly. The DAMRI (Indonesian state-owned public transit bus company) offers busses going from Jakarta on Java to Bandar Lampung in the South of Sumatra. The bus drives to the harbour of Merak, goes on the ferry boat (here you have to get off the bus) and continues the journey to Bandar Lampung. Read a detailed description on how to go by bus from Jakarta to Bandar Lampung.
For questions and bookings please contact us