Sumatra, the sixth largest island in the world, is a treasure chest of natural beauty and cultural diversity. Located in western Indonesia, this lush island offers a wealth of experiences for adventurous travellers. In this blog post, we'll show you the perfect 1 week Sumatra itinerary, exploring the enchanting jungles of Bukit Lawang, the picturesque highlands of Berastagi and idyllic Lake Toba.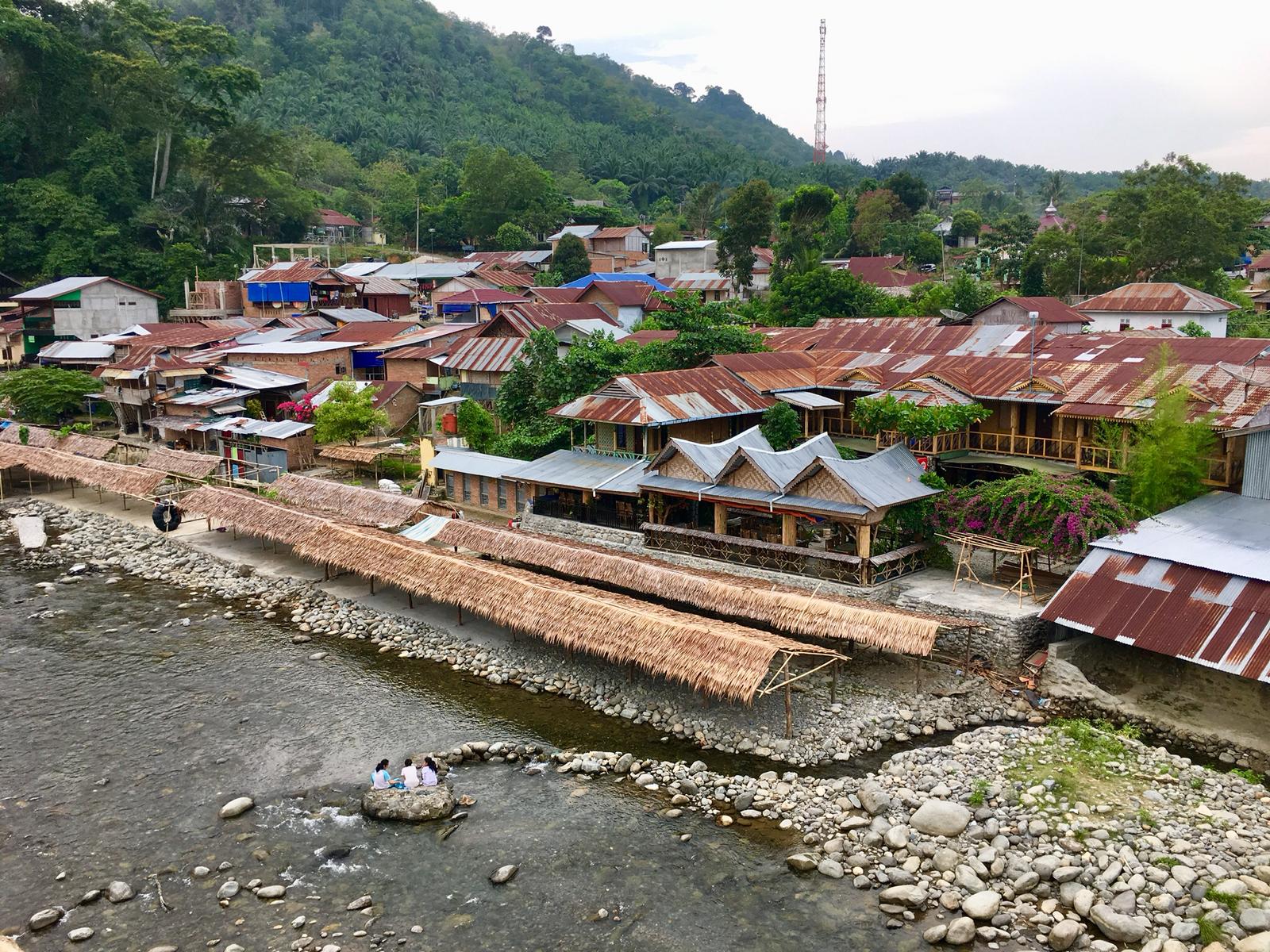 Day 1: Transport Medan – Bukit Lawang
Upon arrival at Kuala Namu International Airport in Medan, you will be met by your private driver who will accompany you throughout your time in Sumatra. The drive to Bukit Lawang takes about 4 hours and takes you along rubber and palm oil plantations, lush jungle and mountainous landscapes. You may stop along the way for photo stops or food breaks. Our driver will help you communicate with the locals.
Day 2: Jungle Trekking
Today you will embark on a 2-day jungle trek and with a bit of luck you may see Orang Utans in the wild. Our guides are licensed by the National Park Office and have years of experience in jungle trekking. There are two guides available for the day. You will be picked up from your accommodation at 9am and then you will go into the jungle together. The trek takes about 6h including breaks for photos and food.
In the afternoon you will reach the camp near a river. You can jump into the water or just relax. Our cook prepares an Indonesian dinner for you (vegetarian options possible). You sleep in a semi-open shelter, surrounded by the sounds of the river and the jungle.
Read also: Jungle Trekking in Bukit Lawang – everything you need to know (itinerary, prices, guides)
Day 3: Jungle trekking
After waking up, our cook will provide you with coffee, tea and breakfast. You can jump back into the fresh water of the river. Depending on the campsite, we will then continue the jungle adventure and trek for about 2 hours or we will go to a waterfall where you can swim and relax. You can also just relax at the camp. After lunch we leave the camp on the traditional jungle raft.
The afternoon is at your leisure. Accommodation in Bukit Lawang.
Day 4: Drive to Berastagi
Your Sumatra round trip continues. In the morning you will be picked up by our driver. The drive to Berastagi takes about 5 hours, depending on traffic. However, you can take breaks at your leisure. Upon arrival, you can visit a local market or relax.
Day 5: Volcano Climb & Drive to Lake Toba
After an early breakfast, you can climb Sibayak Volcano, or visit the Hot Springs or the traditional village of Lingga if you wish.
Afterwards, head south to Lake Toba, the largest crater lake in the world. On the way you can stop for photo stops, e.g. at Sisipiso Waterfall, and breaks. The drive takes about 3 hours. You will drive to the harbour, from where you will take a ferry to Tuktuk on Samosir Island. The crossing takes about 30 minutes. Afterwards you will go to the hotel. The evening is at your leisure.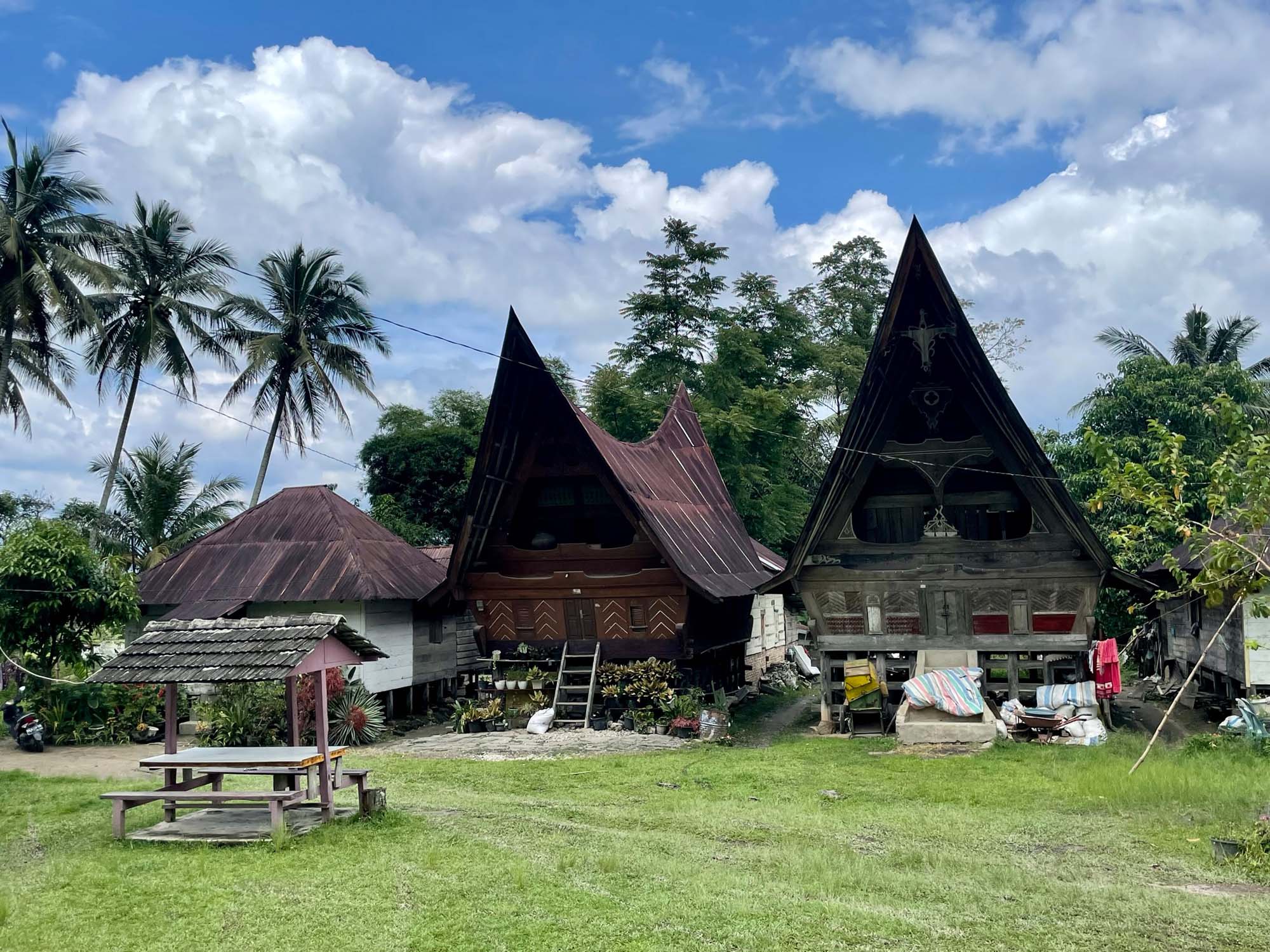 Day 6: Lake Toba
Today you will explore Samosir Island and Lake Toba with your driver. You will drive to Ambarita, Samosir's most interesting village of the local Batak culture. From there you will continue to Simanindo, where you can see a performance of a traditional Batak dance. Afterwards, continue to a beautiful viewpoint from where you can look out over Samosir Island and Lake Toba.
Day 7: Transfer to Medan
Our driver will take you back to Medan airport. The drive takes about 4 hours.
You would like to book this package tour? Contact us!