Read here, what our guests say about our treks and round tours.
DEENG, TripAdvisor
1 week round trip Sumatra
Visited August 2019
Christine took the time to help us plan a great trip – with a three year old joining us we were keen to have someone with local knowledge and were not disappointed. When we arrived we were met with a friendly welcome by Safrol and the guys at Indra Valley Inn and immediately felt at home. We decided to do the half day jungle trek, as we weren't sure how it would go with the little one. We saw ~10 orangutans!! We loved the fact that we weren't rushed – plenty of time to take some amazing photos and soak up the atmosphere. The next day we travelled by auto tuk-tuk to a local village – lots of fun and nice to meet some more of the locals. After a great time in Bukit Lawang we headed to Lake Toba with our driver Imran. Again such a friendly guy, who made sure we had everything we needed and drove safely on the sometimes bumpy and busy roads. He made suggestions on the way of places to stop and things to see. Thanks so much to Christine, Safrol and Imran for a great holiday!
Johannes P, TripAdvisor
2 day trek
Visited September 2019
I can highly recommend the jungle trekking tour with Discover Sumatra! Together with my girlfriend we did 2 nights / 3 days trekking and it was an unforgettable experience! The organisation with Christine before our trip went smoothly and she was always there for any kind of question we could have. When we arrived in Medan, our driver picked us up. During the hike our guides were very helpful, attentive and patient with us. It is indeed an exhausting experience, but it is definitely worth it! We have seen over 20 orangutans and many other interesting species such as monitor lizards, hornbills or Thomas Leaf monkeys. The camps are beautifully situated by a river and we had the perfect cook for our meals! Everything was just super tasty, thanks again especially for that! The rafting back is a lot of fun and could go on forever. All in all our trip was incredible and they made one of our dreams come true!
Alex A, TripAdvisor
1 weeks round trip Sumatra
Visited August 2019
I booked a one-week round trip through Sumatra with a friend at Discover Sumatra. We had discussed everything with Christine in advance and the trip was tailor made to our wishes. We really liked that. Also the travel program was individually customised for us on site by our guide. We had impressive, beautiful, funny and fascinating 7 days on which one really gets a good impression of Sumatra and its culture. The highlight of the trip was the 2-day jungle trekking. Our guide Safrol made a lot of effort during the trekking in Bukit Lawang and was also very patient with us. He was able to explain a lot about nature and animals. The private driver was great and we made many stops for photos. The hotels on the round trip were very good. I can recommend it without hesitation.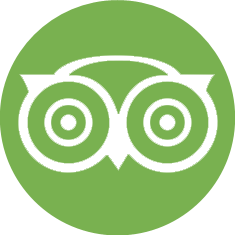 812taran, TripAdvisor
2 day jungle trek
Visited August 2019
Highlight of our holiday! We did the 2T1N trip after previous arrangement. We were a small group of 8 people, including 3 guides. There were 2 children with us, who were considered all the time and who were super integrated. We learned a lot about nature, plants, trees and animals. Safrol is a super guide who really follows the rules of the jungle, is funny and open. It was THE highlight of our holiday! I can recommend it without a doubt and would do this trip again at any time.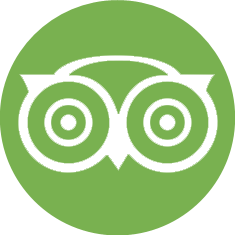 CaroHRDT, TripAdvisor
2 day jungle trek
Visited May 2019
Perfect! Very trustworthy, had a good feeling immediately. Super nice guides and there was always something to laugh about. The Jungle Trek was incredible and unforgettable. Thank you.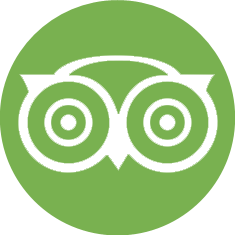 Caroline S, TripAdvisor
2 day jungle trek
Visited May 2019
We visited Bukit Lawang for 3 days and did a half day orangutan trek with Safrol, which was really great. We saw different animal species and about 5 wild orangutans. Our guide Safrol explained us different plants and animal species and prepared us a nice snack/lunch. At the end we had the opportunity to raft back to Bukit Lawang instead of walking – a very fun and refreshing activity after half a day in the jungle. All in all, the trek remained one of our highlights in Indonesia and we recommend this tour to everyone.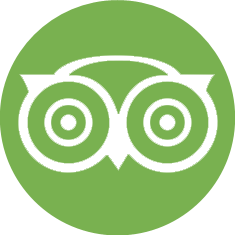 Núria G, TripAdvisor
2 day jungle trekking
Visited March 2019
I was traveling for two days and it was even better than I had imagined! So much fun, so many orangutans and I learned a lot about the jungle.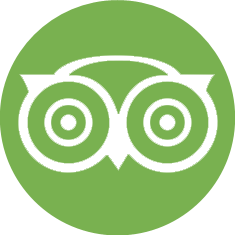 Coco_Forever_Loco, TripAdvisor
2 day jungle trekking
Visited December 2018
I really enjoyed my trip to the jungle. I would even say that it was the highlight of my Southeast Asia trip. I learned so much about nature and also saw a lot of it. It's hard to say how impressive it is to see the orangutans in their natural habitat. Incredible! Everyone who visits Sumatra should book this hike.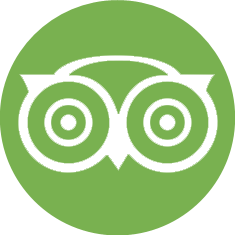 jessicalaschnikow, TripAdvisor
2 day jungle trekking
Visited April 2019
We were in Bukit Lawang for a total of 5 days and had previously had contact with Safrol. We were in the jungle for 2 days. Safrol is a really good guide who knows the jungle like the back of his hand and always has a joke in store. On the first day we saw wild orangutans and other monkeys and learned a lot of new things.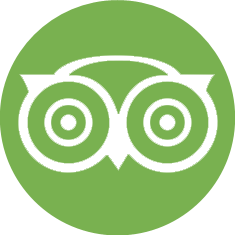 murielira, TripAdvisor
2 day jungle trekking
Visited March 2019
It was a great experience to see all the animals and the beautiful nature! The food at the camp was delicious! Our guide explained everything, was super nice and one of the reasons why we had so much fun on this trek! Thank you for this great experience!